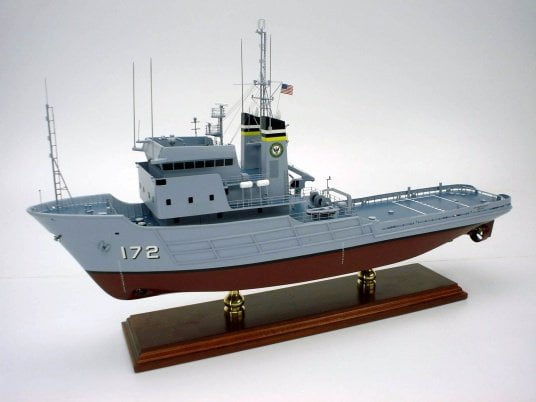 USNS アパッチ T-ATF-172 船舶模型 (送料無料)
Fabrication takes between six and eight weeks.
As a background, the USNS Apache T-ATF-172 belongs to the Powhatan class of fleet ocean tugs. It was delivered to the United States Navy in 1981. The Military Sealift Command operates the Apache with a crew of 18 civil service mariners or CIVMARS. Its services include towing, augmentation for navy divers, and assisting the recovery of downed aircraft and grounded ships. This USNS Apache can provide quarters for an additional 22 personnel.