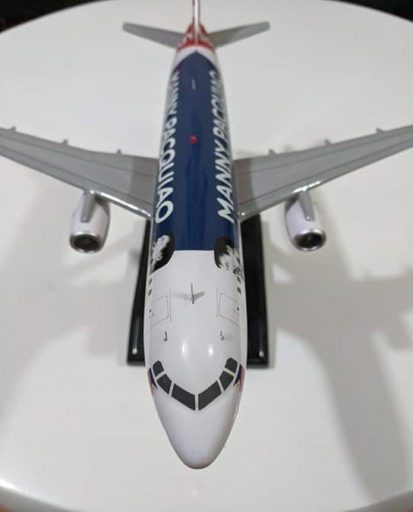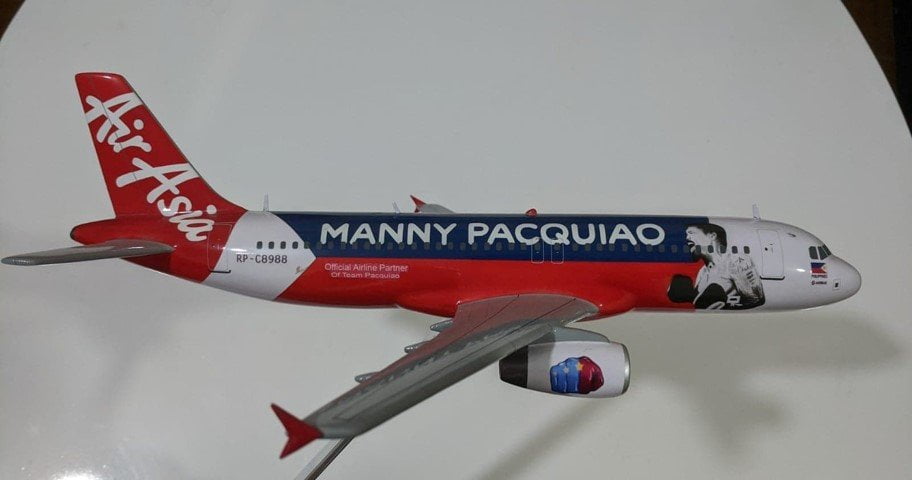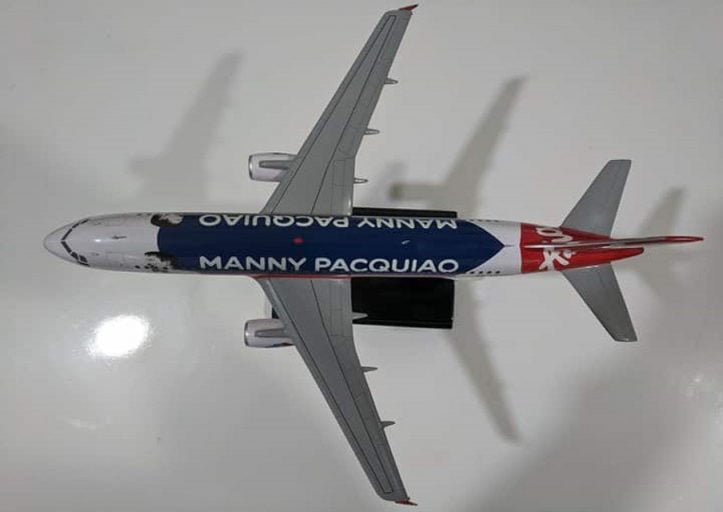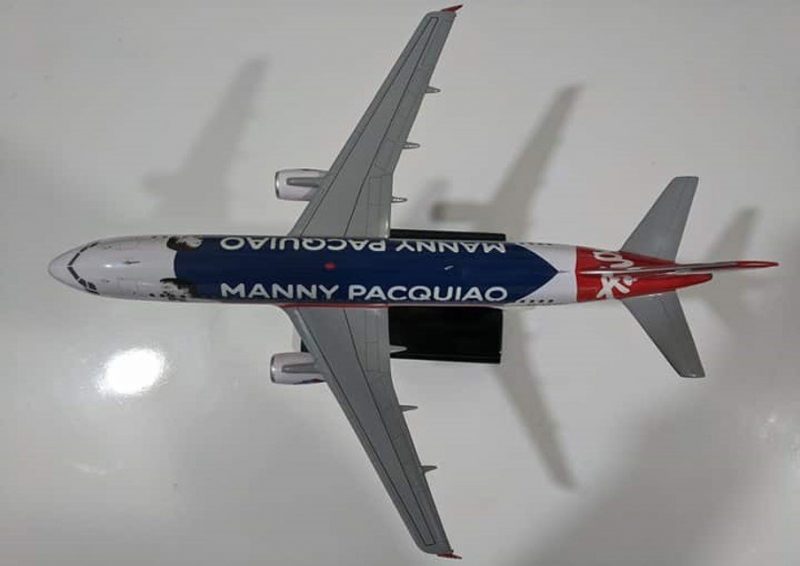 16 "ソリッドキャノピー
木工品
エクステリアディテールのみベース付きで送料無料
価格:414ドル
Do you happen to be a Manny Pacquiao Fan? Air Asia in Partnership with Manny Pacquiao to create a special Livery for the  Legendary Fighting Senator and boxer of the Philippines. Imagine buying this awesome Airbus A320 and having the Legendary Manny Pacquiao sign your aircraft.  The value would definitely skyrocket. Order your Airbus A320 Custom Model today!
Modelworks can customize any existing design in the world. How about an Airplane with your Name?  Imagine this Custom Airplane Model with your NAME and photo? Imagine the surprise on someone's expression when they received a handcrafted Airplane with their name and photo!
You can even select your desired colors. A million options at no extra charge. Skies the limit!
The Airbus A320 aircraft family was initially Launched in March 1984.  The twin Jet has a six-abreast cross-section.  This aircraft typically   t (150,000 to 206,000 lb), to cover a 3,100–3,750 mi (5,740–6,940 km) range.
The A320 Airplane model is one of the first passenger airplanes on the planet to integrate a fly-by-wire control system and side sticks resulting in a new era of Airbus Airplanes with this capability. The advancement is one of the reasons Airbus was able to reach the ranks of Boeing in a short amount of time.  The A320 airplane model is designed with a turbofan engine beneath the main wing and has a total length of 37.57 meters.
Airbus 320 is flown by Indigo, China Eastern Airlines, Jet Blue Airlines, China Southern Airlines, United Airlines, Easy Jet, Air Asia, and Shenzhen Airlines.  There are well over 8,525 of these A320 Airplanes today.  Modelworks can Fabricate and Paint this airplane in any livery.   We can even create a custom livery from your drawings, sketches, or description.
Contact Modelworks today at info@modelworksdirect.com or call 1-224-888-4800
今まで注文した中で最もリアルなレプリカです。インテリアのディテールは、どれにも負けません。多くの企業がペイントされた窓しか提供することができません。モデルワークスは非常に競争力のあるレートを提供しながら、非常に高品質ななインテリアを提供することができました。
これらの人は素晴らしかったです。彼らは私の困難な要求を満たすために喜んでいたし、会社の所有者と直接一緒に作業していた。彼らは、私のニーズと非常に柔軟で、リピーターだかた割引を与えた。
MWD QUALITY ASSURANCE
We are known for many positive things! One is that we build our products like model airplanes. Another is we build everything from scratch. ModelWorks Direct is transparent to all its stakeholders about its business. We even make it a point to feature many of our models on YouTube and Facebook Page to highlight our expertise. We can always boast that our company exceeds the expectations of our clientele.
The truth is we only employ 25 artists. Our senior business partners consist of a Master Model Builder with over 20 years of experience. Another partner is a Design Architect with an exceptional portfolio of accomplishments. Likewise, our family of Artisans has more than 100 years of combined experience.