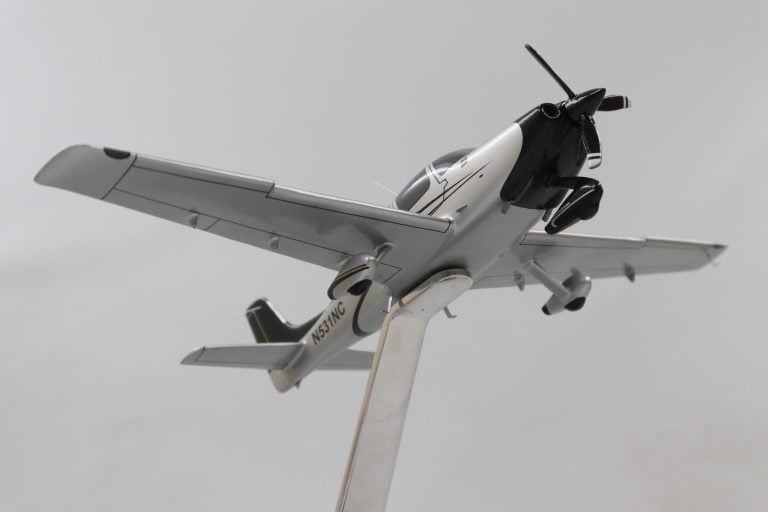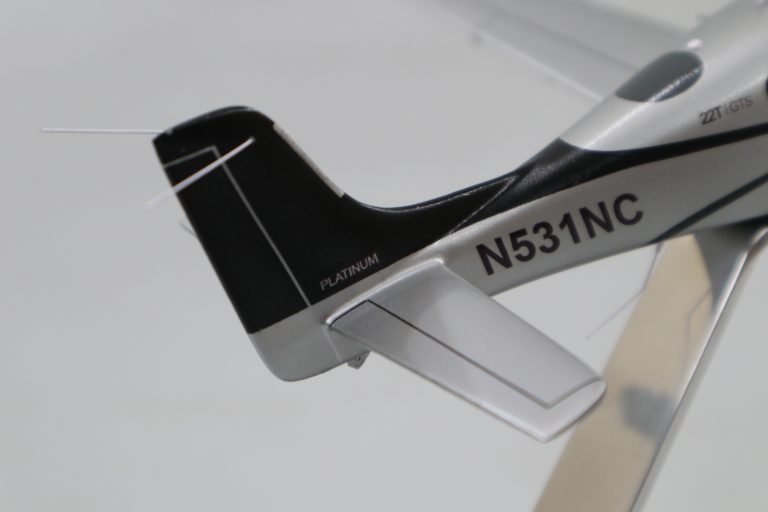 Cirrus SR-22 Aircraft Model
12 " SOLID CANOPY
CUSTOM MADE FROM WOOD
WITH BASE AND FREE SHIPPING
PRICE: $350
INSCRIPTION PLATE $6.00 LOGO $15.00
The Cirrus SR22 is a single-engine four- or five-seat composite aircraft built from 2001 by Cirrus Aircraft of Duluth, Minnesota. The Cirrus SR22 aircraft model has a large wing, high fuel capacity, and has a 310-horsepower (231 kW) engine. The SR22 series has been the world's best-selling general aviation (GA) airplane every year since 2003. No matter how sophisticated your Aircraft Models Livery may be, Modelworks is bound to replicate your Airplanes graphics perfectly.  Call Toll Free for a free quote today:  1-844-8MODELS. Order your Cirrus SR-22 today!
今まで注文した中で最もリアルなレプリカです。インテリアのディテールは、どれにも負けません。多くの企業がペイントされた窓しか提供することができません。モデルワークスは非常に競争力のあるレートを提供しながら、非常に高品質ななインテリアを提供することができました。
これらの人は素晴らしかったです。彼らは私の困難な要求を満たすために喜んでいたし、会社の所有者と直接一緒に作業していた。彼らは、私のニーズと非常に柔軟で、リピーターだかた割引を与えた。
MWD QUALITY ASSURANCE
We are known for many positive things! One is that we build our products like model airplanes. Another is we build everything from scratch. ModelWorks Direct is transparent to all its stakeholders about its business. We even make it a point to feature many of our models on YouTube and Facebook Page to highlight our expertise. We can always boast that our company exceeds the expectations of our clientele.
The truth is we only employ 25 artists. Our senior business partners consist of a Master Model Builder with over 20 years of experience. Another partner is a Design Architect with an exceptional portfolio of accomplishments. Likewise, our family of Artisans has more than 100 years of combined experience.