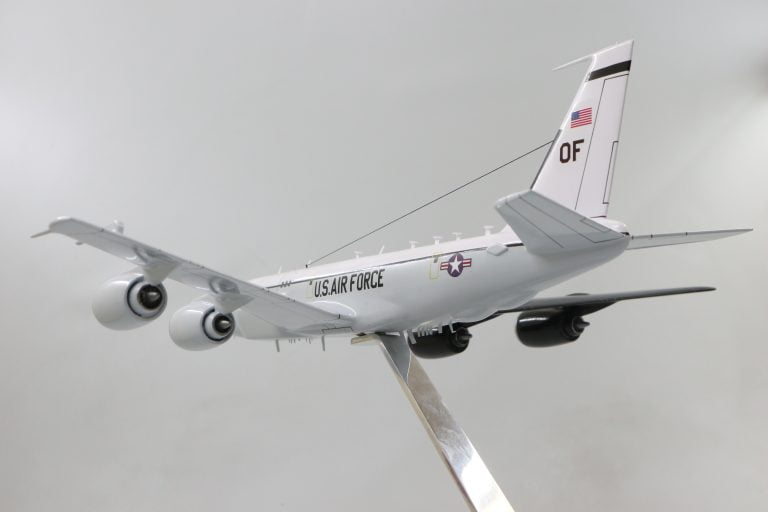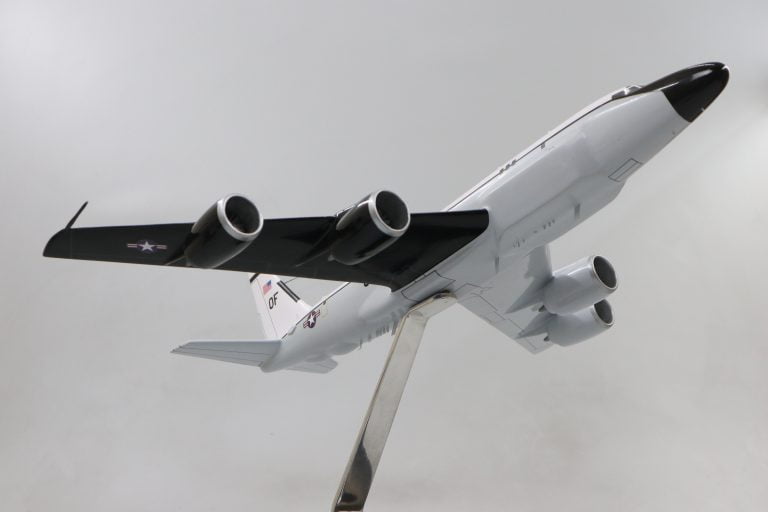 RC-135S Cobraball Aircraft Model
16 " SOLID CANOPY
CUSTOM MADE FROM WOOD
WITH BASE AND FREE SHIPPING
PRICE: $399
INSCRIPTION PLATE $6.00 LOGO $15.00
The RC-135S Cobraball Aircraft Model is a measurement and signature intelligence MASINT collector equipped with special electro-optical instruments designed to observe ballistic missile flights at long range. The aircraft are extensively modified C-135Bs. The right wing of RC-135S Cobraball and engines are traditionally painted black to reduce sun glare for tracking cameras. No matter how sophisticated your Aircraft Models Livery may be, Modelworks is bound to replicate your Airplanes graphics perfectly.  Call Toll Free for a free quote today:  1-844-8MODELS. Get your custom model of RC-135S Cobraball today.
这是我所订购的最逼真的复制品。内部的细节处理首屈一指。许多公司只能提供油漆的窗户。Model Works能够提供一个完整的内饰,质量非常高,同时提供非常有竞争力的价格。
这些人真棒。他们愿意满足我的艰巨要求,而我经验中最好的部分就是直接与公司所有者进行合作。他们愿意向后弯腰,非常灵活地满足了我的需求,甚至还为回头客提供折扣。
MWD QUALITY ASSURANCE
We are known for many positive things! One is that we build our products like model airplanes. Another is we build everything from scratch. ModelWorks Direct is transparent to all its stakeholders about its business. We even make it a point to feature many of our models on YouTube and Facebook Page to highlight our expertise. We can always boast that our company exceeds the expectations of our clientele.
The truth is we only employ 25 artists. Our senior business partners consist of a Master Model Builder with over 20 years of experience. Another partner is a Design Architect with an exceptional portfolio of accomplishments. Likewise, our family of Artisans has more than 100 years of combined experience.