Los modelos de exhibición comercial fascinan a los clientes con sorprendentes modelos de aviones personalizados.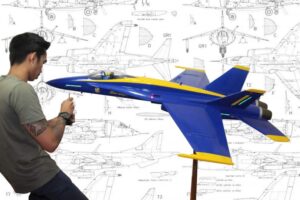 Los modelos de exposición de Modelworks están hechos a medida y bien diseñados. Cada modelo se hace por encargo y es una impresionante obra de arte. Están hechas con el marketing de la aviación en mente y están diseñadas para llamar la atención y producir emoción.
Los modelos de aeronaves de Modelworks se realizan para resaltar su marca y sincronizarse con sus objetivos de marketing de aviación. Nuestros modelos de exposición a gran escala son elegantes obras de arte y son de calidad de museo, lo que los hace ideales para momentos corporativos de alto perfil.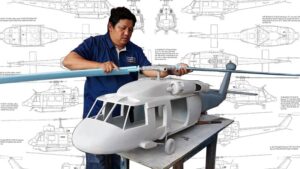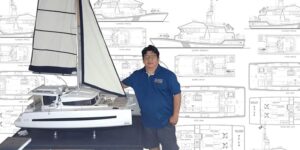 Nuestros equipos de construcción trabajan con sus plazos para asegurar la entrega a tiempo. Nuestro tiempo de producción estándar es de 12 semanas, pero cada proyecto es único, así que los plazos varían. Modelworks puede acomodar la mayoría de los pedidos urgentes y enviarlos a cualquier lugar del mundo.
Acerca de ModelWorks Direct
Modelworks Direct is a fine-scale modeler based in San Dimas, California.  They fabricate a wide variety of Custom Models from 12 inches to 21 feet. They have offices in the USA, Japan, and the Philippines.  Modelworksdirect.com produces the world's finest handcrafted models. They fabricate models from client's photos and specific requirements. Models produced are museum-quality models catering to military, civilian, airline, and tradeshow industry. Modelworks Direct offers a wide array of products. Some of the models include the following:
Custom Airplane Models, cargo ship models, cruise ship models, helicopters Models, ship Models, boat models, Handcrafted sailboats, space shuttles, and a wide variety of Maritime Models. Customers may select from over 1,000 unique models including private aircraft, passenger airliners, models from WW I, WW II, Korean War, Vietnam War, and the Persian Gulf eras.
Modelworks' superb craftsmanship has allowed this to develop a strong following.  The quality of their model's appeal of aviation, ships, and the transportation industry lead to the success of the company. The company also makes aero-sculptures that are true works of art. Contact Modelworks today to know more about their capabilities, call 1-844-8MODELS or visit their website and chat using their 24/7 Chat system.