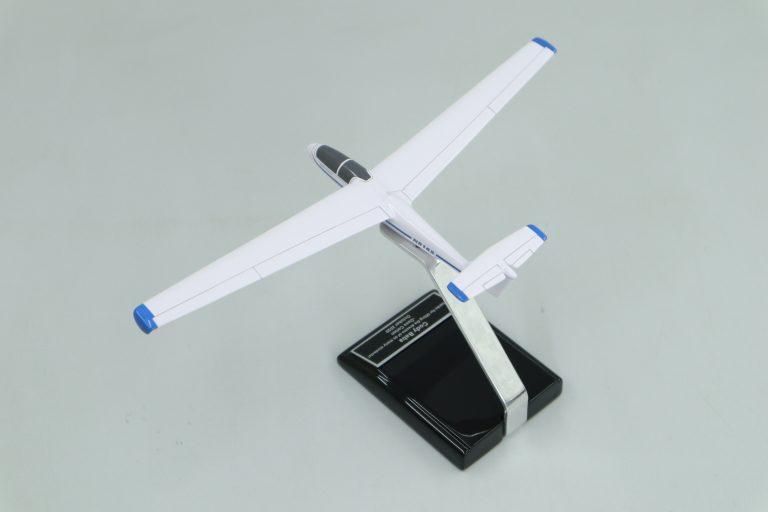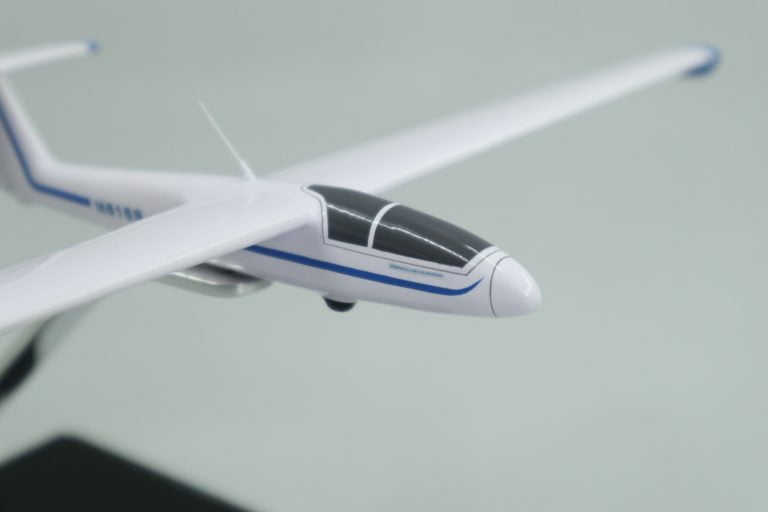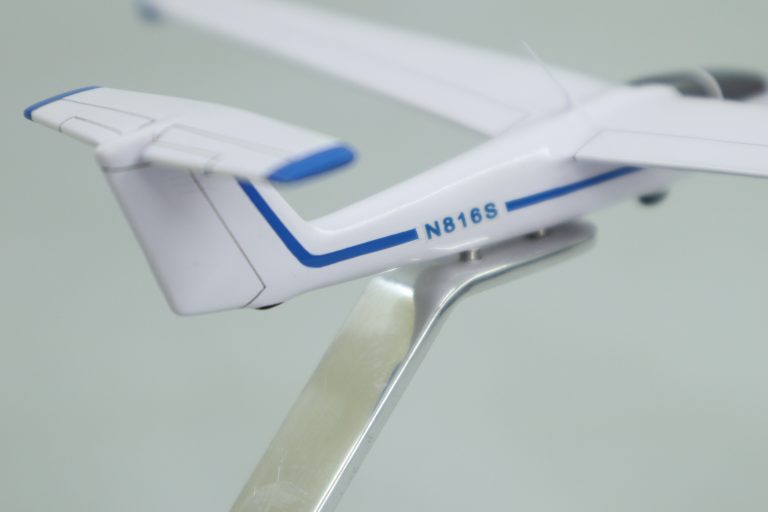 Super Blanik L-23 Glider Aircraft Model
9 " SOLID CANOPY
CUSTOM MADE FROM WOOD
WITH BASE AND FREE SHIPPING
PRICE: $250
INSCRIPTION PLATE $6.00 LOGO $15.00
The LET Super Blanik L-23 Super Blanik is a two-seat, all-metal structure glider with fabric covered control surfaces and used for flight training. Super Blanik L-23 aircraft has a two-piece canopy, where the front part opens to the right, and the rear part opens upwards and to the rear. No matter how sophisticated your Aircraft Models Livery may be, Modelworks is bound to replicate your Airplanes graphics perfectly.  Call Toll Free for a free quote today:  1-844-8MODELS
Sin duda, la réplica más realista que he pedido. Los detalles del interior son insuperables. Muchas empresas sólo pueden proporcionar ventanas pintadas. Model Works fue capaz de proporcionar un interior completo de muy alta calidad a un precio muy competitivo.
Estos tipos eran increíbles. Estaban dispuestos a satisfacer mis difíciles requerimientos y la mejor parte de mi experiencia fue trabajar directamente con los dueños de la compañía. Estaban dispuestos a doblarse y eran muy flexibles con mis necesidades e incluso me dieron un descuento por ser un cliente habitual.
MWD QUALITY ASSURANCE
We are known for many positive things! One is that we build our products like model airplanes. Another is we build everything from scratch. ModelWorks Direct is transparent to all its stakeholders about its business. We even make it a point to feature many of our models on YouTube and Facebook Page to highlight our expertise. We can always boast that our company exceeds the expectations of our clientele.
The truth is we only employ 25 artists. Our senior business partners consist of a Master Model Builder with over 20 years of experience. Another partner is a Design Architect with an exceptional portfolio of accomplishments. Likewise, our family of Artisans has more than 100 years of combined experience.