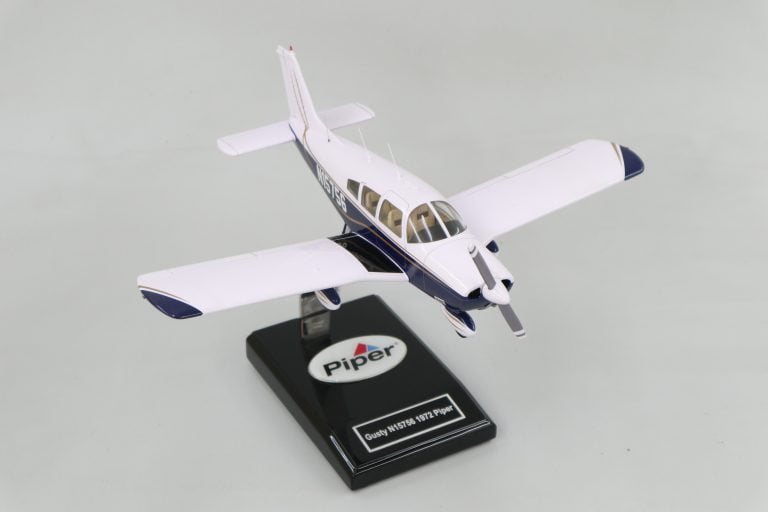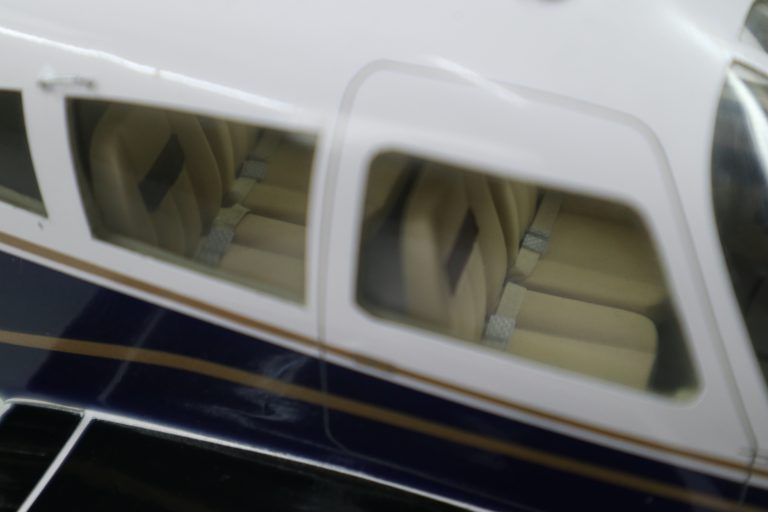 Piper Challenger Airplane Model
16 " SOLID CANOPY
CUSTOM MADE FROM WOOD
WITH BASE AND FREE SHIPPING
PRICE: $399
INSCRIPTION PLATE $5.00 LOGO $10.00
The Piper Challenger PA-28 Cherokee is a family of two-seat or four-seat light aircraft built by Piper Aircraft and designed for flight training, air taxi, and personal use. The PA-28 family of aircraft comprises all-metal, unpressurized, single-engined, piston-powered airplanes with low-mounted wings and tricycle landing gear. PA-28-180 Archer is a Four-place, fixed landing gear landplane, Lycoming O-360-A4A or O-360-A4M engine of 180 hp (134 kW), gross weight 2,450 lb (1,111 kg). First certified on 22 May 1972. Changes from the PA-28-180 Cherokee include a five-inch fuselage extension, wing span increase, larger horizontal tail, gross weight increase, and other minor changes. Order Your Piper Challenger Airplane today!
Hands down the most realistic replica I have ever ordered. The interior detailing is second to none. Many companies can only provide painted windows. Model Works were able to provide with a full interior at a very high quality while providing a very competitive rate.
These guys were awesome. They were willing to satisfy my difficult requires and the best part of my experience was working with directly with the owners of the company. They were willing to bend over backwards and very flexible with my needs and even gave me a discount for being a return customer.
MWD QUALITY ASSURANCE
We are known for many positive things! One is that we build our products like model airplanes. Another is we build everything from scratch. ModelWorks Direct is transparent to all its stakeholders about its business. We even make it a point to feature many of our models on YouTube and Facebook Page to highlight our expertise. We can always boast that our company exceeds the expectations of our clientele.
The truth is we only employ 25 artists. Our senior business partners consist of a Master Model Builder with over 20 years of experience. Another partner is a Design Architect with an exceptional portfolio of accomplishments. Likewise, our family of Artisans has more than 100 years of combined experience.