These Aircraft Models Are Iconic for Flying Long, Non-Stop Flights
There's no other perfect aircraft model to break the record of long, non-stop flights than the A350-900 ULR (Ultra Long Range), don't you think? Prepare to be amazed, world. Singapore Airlines (SIA) is now reclaiming the world's longest non-stop flight!
It was reported that from October, passengers can fly from Singapore to Newark, New Jersey for a total of nearly 19 hours flying time!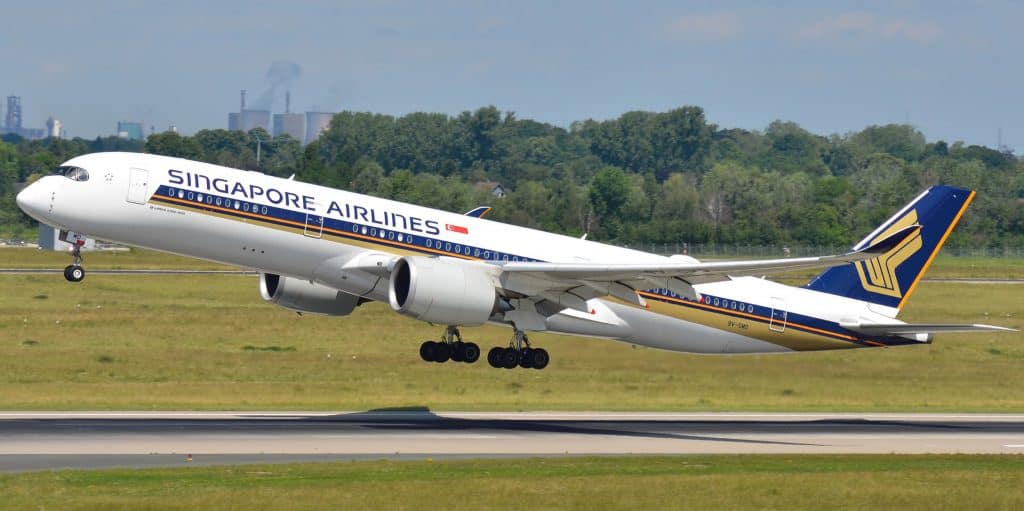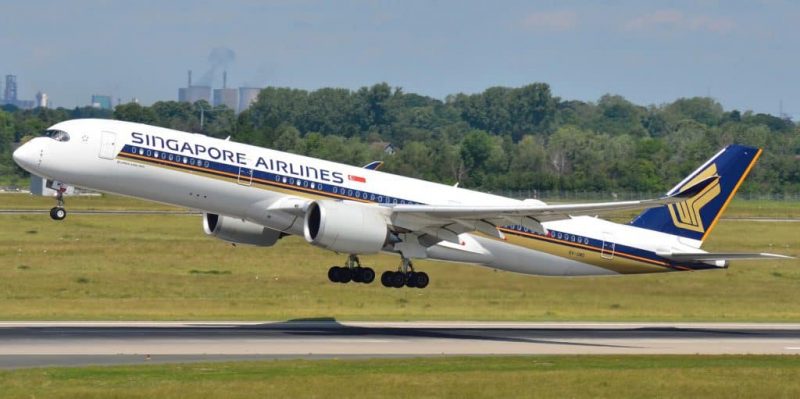 GOING THE EXTRA DISTANCE
The A350-900 is deemed the cornerstone member of Airbus' A350 XWB Family – the fleet that's currently shaping the future of the medium, long and ultra-long-haul travel for this generation! This aircraft model can accommodate 325 passengers in a standard three-class configuration, while not falling short of the state-of-the-art comfort and amenities that will keep all those on-board to have a pleasant time. As with all A350 XWB models, the A350-900's fuselage is built with carbon-fiber-reinforced plastic (CFRP) – which ultimately supports lower fuel burn, easier maintenance and increased resistance to corrosion.
This is truly a state-of-the-art aircraft, with the incorporation of advanced flight controls, systems, and wing design. These factors and advancements will contribute to the improved maintenance and efficiency of the aircraft, and will also generate savings while reducing the environmental impact (the aircraft can reduce the fuel burn significantly). 
Those onboard the A350-900 can enjoy the spacious, elegantly-lit cabin as they settle into Airbus' wider seats. The cabin also has a relaxing environment, despite having many inflight entertainment tools to serve the bored passengers. They can access movies on demand, or stay up-to-date with the world below thanks to Wi-Fi! 
SINGAPORE AIRLINES HAS TAKEN ORDER OF THE VERY FIRST AIRBUS A350-900 ULR
Without any exaggeration, this new and modified A350-900 ULR is a new chapter in non-stop air travel. It will be used by Singapore Airlines, on what is about to become the new and record-breaking non-stop flight. This ultra-long-range aircraft model will fly further than any other commercial airliner!
Thanks to its maximum take-off weight of 280t, aerodynamic performance improvement package (including extended winglets), full connectivity with the latest generation IFE and WIFI, modified fuel system + 24,000 liters with no additional tanks, over 20 hours of nonstop flight, up to 9,700 nm range, and an unrivaled air space cabin for comfort and absolute well-being. 
Not to mention, these models will have higher ceilings, larger windows, quieter cabins, and mood lighting! Really impressive.
AT A GLANCE, HERE ARE THE WORLD'S LONGEST COMMERCIAL FLIGHTS:
Singapore-Newark, Singapore Airlines, 9,537 miles (launching October 2018)
Doha-Auckland, Qatar Airways, 9,032 miles
London-Perth, Qantas, 9,010 miles
Auckland-Dubai, Emirates, 8,823 miles
Los Angeles-Singapore, United Airlines, 8,770 miles
Houston-Sydney, United Airlines, 8,596 miles
Sydney-Dallas, Qantas, 8,578 miles
San Francisco-Singapore, United Airlines & Singapore Airlines, 8,446 miles
Johannesburg-Atlanta, 8,439 miles
Abu Dhabi-Los Angeles, Etihad, 8,390 miles
Dubai-Los Angeles, Emirates, 8,339 miles
Jeddah-Los Angeles, Saudia, 8,332 miles
Doha-Los Angeles, Qatar Airways, 8,306 miles
Toronto-Manila, Philippine Airlines, 8,221 miles
Vancouver-Melbourne, Emirates, 8,167 miles
The A350-900 ULR (ultra-long-range) belongs to the Airbus' family of long-range, twin-engine aircraft that have been designed to replace the older Boeing 777 series. The company reckons they use about 25% less fuel than the 777s did.

Cathay and Singapore Airlines are already known for operating a number of "dash-900s", across a number of long-haul routes. But just imagine this, the new A350-900 ULRs have been modified to meet the requirements for non-stop Singapore to Newark flights. At present, this aircraft model is iconic because it has the longest capability of any aircraft flying today! It can fly up to 9,700 nautical miles NON-STOP, and that means over 20 hours of flying time. The existing fuel system can carry an additional 24,000 liters of fuel!
Singapore Airlines highlighted that this aircraft will serve business class and premium economy flyers. The new planes will seat 161, including 67 business passengers and 94 premium economy passengers. The fares will be higher than normal, and they're particularly looking at business travelers as their main market. 
THE FUTURE OF ULTRA-LONG-HAUL
The future seems to be bright for the aviation industry.  Airbus and Boeing are both currently working on a project called "Qantas Sunrise," which aims to carry 300 passengers from Sydney to London or New York to Sydney, without stopping. If finalized, this will be the final frontier of aviation!
There are also reports that Airbus is considering building under-floor sleeping pods in the cargo area of the specialized plane. These pods will be useful for flight and cabin crew during the long-haul flights. Some cargo areas may even be turned into entertainment rooms, conference rooms, or play areas of the children on board.