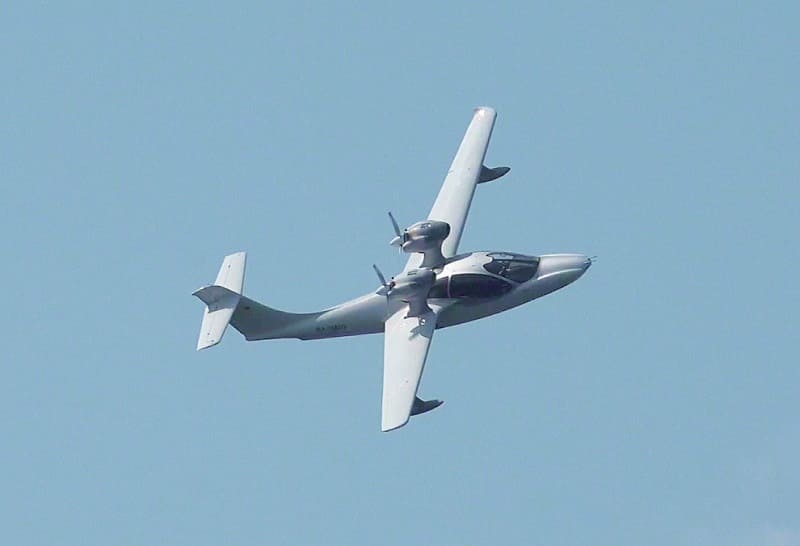 In the realm of seaplane innovation, Selina Aircrafts, JSC has emerged as a trailblazer. With a steadfast commitment to pushing the boundaries of design and technology, they have crafted the remarkable ACK-62 seaplane, poised to revolutionize the industry. Through collaborative efforts with leading experts in engine development, propellers, avionics, and composite materials, Selina Aircrafts has harnessed cutting-edge technologies, giving rise to a seaplane that is not only visually stunning but also boasts exceptional performance capabilities. 
The ACK-62 seaplane, developed by Selina Aircrafts (formerly known as Seregin Aircraft Company), is a 6-seater marvel equipped with two engines and retractable landing gear. Its innovative design and use of high-tech materials have resulted in exceptional aerodynamic and hydrodynamic performance. In this article, we will explore the remarkable features, advantages, and adaptability of this exceptional aircraft, shedding light on its integration within the realm of custom aircraft models.
Unveiling the ACK-62
The ACK-62 seaplane, crafted by Selina Aircrafts (formerly known as Seregin Aircraft Company), is a masterpiece that seamlessly integrates cutting-edge design principles with exceptional performance capabilities. Equipped with two powerful engines and retractable landing gear, the ACK-62 is built to conquer both the skies and the waters. Its innovative design and intelligent use of high-tech materials contribute to its exceptional aerodynamic and hydrodynamic performance.
Superior Features Enhancing Safety and Comfort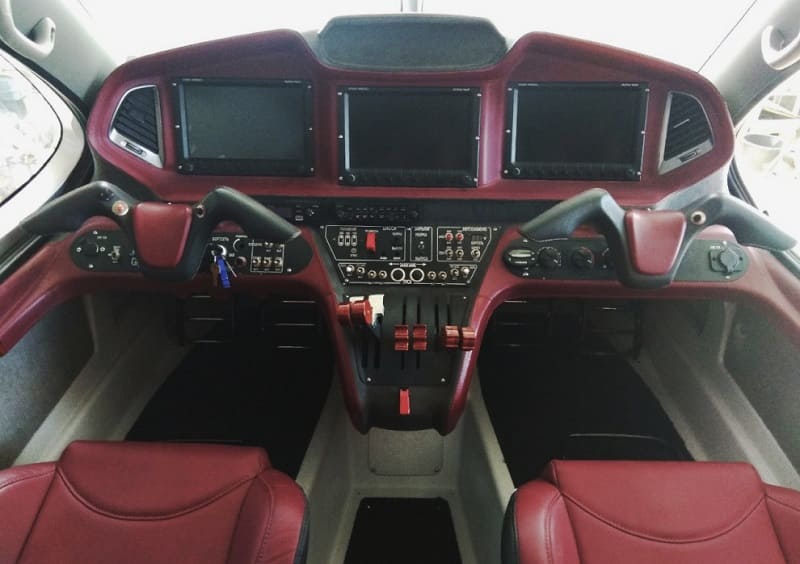 Enhanced Safety Measures
Safety remains paramount in the ACK-62's design philosophy. Its simple yet failsafe design ensures reliability and instills confidence in both pilots and passengers. Notably, the aircraft's configuration enables it to maintain a positive rate of climb even in the event of one engine becoming inoperable. This crucial feature ensures the aircraft's ability to handle emergency situations with utmost efficiency and safety.
Unmatched Versatility
One of the standout features of the ACK-62 is its exceptional adaptability. It embraces a wide range of runway surfaces, including concrete, asphalt, grass, dirt, gravel, and even ice. This remarkable versatility enables pilots to navigate various terrains effortlessly, expanding the horizons of exploration and transportation possibilities. Additionally, the ACK-62's ability to utilize water runways makes it an ideal choice for coastal and island operations. Furthermore, the aircraft's capability to operate on snow runways extends its usage to regions with colder climates, providing unmatched versatility and access.
Unparalleled Cabin Comfort
Step into the ACK-62's spacious and multifunctional cabin, and you'll enter a realm of luxurious comfort. The cabin's intelligent design allows for easy transformation, adapting to different seating arrangements based on the passengers' needs. Whether configured with 6 seats, 5 seats, 4 VIP seats, or 4 seats with a gurney, the ACK-62 provides ample room for relaxation and enjoyment. The cabin ventilation and conditioning system, featuring an air-warming function, ensures a comfortable environment regardless of external conditions. Furthermore, an isolated luggage compartment capable of accommodating various fuel types adds convenience and practicality to the overall experience.
Advanced Avionics and Safety Systems
The ACK-62 is equipped with an integrated complex of electronic display instruments, elevating the flying experience to new heights. The well-thought-out ergonomic dashboard provides pilots with a comprehensive overview of operations, enhancing convenience, and ensuring safety in the air, on water, or on land. The inclusion of features such as an autopilot system, night vision camera, and thermographic camera further augments the pilot's control and visibility, instilling confidence and promoting a seamless journey.
The ACK-62 Model
When it comes to producing museum-quality wooden models, ModelWorks Direct stands out as a true master in the field. Their expertise in precision and craftsmanship shines through in their remarkable ACK-62 model. Meticulously crafted with top-of-the-line materials, including exquisite handcrafted wood, this model flawlessly captures the essence of the aircraft's design.
What sets ModelWorks Direct apart from other model-making companies is their unwavering commitment to customization. They understand that each customer has unique preferences, and they go above and beyond to cater to individual desires. With a wide range of customization options available, such as custom paint jobs, tail numbers, and other distinctive features, they ensure that every ACK-62 model is a personalized masterpiece, reflecting the owner's individuality and making it truly one-of-a-kind.
Conclusion
In the ever-evolving world of aviation, Selina Aircrafts has cemented its position as an industry leader with the remarkable ACK-62 seaplane. This 6-seater marvel exemplifies the company's unwavering commitment to excellence in design, safety, adaptability, and comfort. From its ability to conquer diverse runways and waterways to its spacious cabin and advanced avionics, the ACK-62 is poised to redefine luxury, versatility, and innovation in the realm of seaplanes. Buckle up and prepare to embark on a remarkable journey as the ACK-62 takes flight, ushering in a new era of aviation excellence.