If you're a true aviation enthusiast, you know that there's something special about having a model airplane in your collection. Whether you're an aspiring pilot, an aviation history buff, or simply a fan of the art and science of flight, having a custom airplane model can bring your passion to life in a unique and personal way.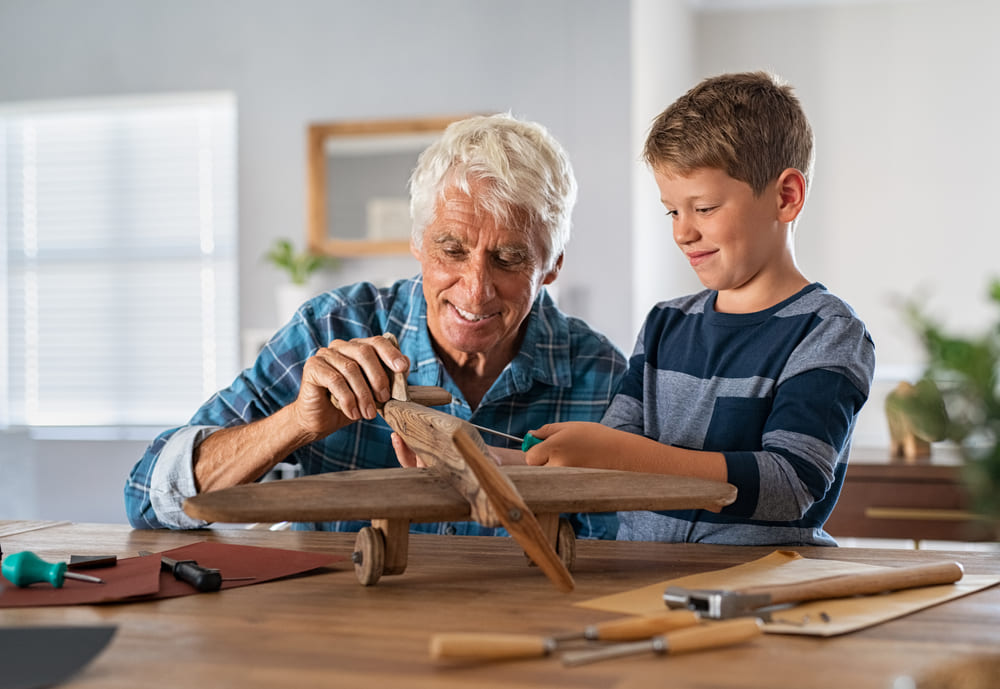 Customized planes, also known as custom airplane models, aircraft models, or aviation models, are a popular choice among aviation enthusiasts who want to showcase their love for flight in a personalized and meaningful way. In this article, we'll explore the benefits of owning a custom airplane model, the different types of models available, and where you can find them.
Why Choose Customized Planes?
There are many reasons why you might choose to personalize your passion for aviation with a customized plane. Here are just a few of the benefits:
Personalization: Customized planes allow you to create a unique representation of your favorite aircraft or airline, tailored to your specific interests and preferences. You can choose the livery, markings, and other details to create a model that is truly one-of-a-kind.

Memorabilia: Custom airplane models can be a great way to commemorate a special flight or aviation event. They make great gifts for aviation enthusiasts, pilots, or anyone who appreciates the history and beauty of flight.

Education: Customized planes can also be a valuable educational tool for students or anyone who wants to learn more about aviation history, design, or engineering. Having a physical representation of an aircraft can help to bring it to life and enhance understanding.
Types of Customized Planes
There are many different types of customized planes available, ranging from small plastic models to large, detailed replicas. Here are a few of the most popular options:
Plastic Models: These are the most affordable and widely available types of customized planes. They are typically made of plastic and come in a wide range of scales and levels of detail. They are a great option for beginners or anyone on a budget.

Die-Cast Models: Die-cast models are made of metal and are known for their high level of detail and durability. They are more expensive than plastic models but are also more collectible and often come with display cases.

Wooden Models: Wooden models are hand-crafted and can be highly detailed and realistic. They are a popular option for classic aircraft or vintage designs and can be customized with decals, paint, and other materials.

Custom-Built Models: For the ultimate in personalization, you can commission a custom-built model from a hobby shop or specialized manufacturer. These models can be made to your exact specifications and can include features like working lights, engines, or landing gear.
Ordering Your Customized Plane
Ordering a customized plane is easier than you might think. At ModelWorks Direct, we specialize in creating exact replicas of your favorite planes from photos. Our process is simple and streamlined, so you can have your own personalized plane in no time.
To order your customized plane from ModelWorks Direct, simply visit our website and fill out the online form. You'll provide us with the details of your preferred plane, including the model, livery, and any other customizations you'd like. You can also upload photos to help us create an accurate representation of your desired aircraft.
Once we receive your order, our skilled craftsmen will get to work creating your personalized plane. We use only the highest-quality materials and techniques to ensure that your plane is an exact replica of the real thing. Our attention to detail is unmatched, so you can be sure that your customized plane will be a work of art that you'll be proud to display.
Conclusion
Personalizing your passion for aviation with customized planes is a great way to showcase your love of flight in a unique and meaningful way. With ModelWorks Direct, ordering your own customized plane is simple and hassle-free. Just fill out the online form on our website and let us take care of the rest. We'll create an exact replica of your favorite plane, tailored to your exact specifications, so you can have a one-of-a-kind piece that you'll treasure for years to come.