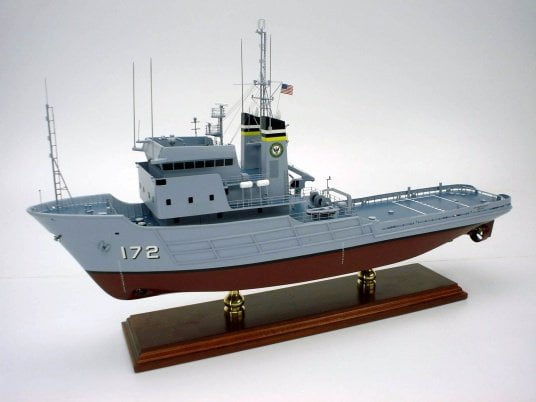 USNS Apache T-ATF-172 Ship Model (FREE SHIPPING)
Takes 6 to 8 weeks to make.
USNS Apache (T-ATF-172), fifth United States Navy ship of the name, is the last of the Powhatan class of fleet ocean tugs. Apache was delivered to the U.S. Navy in 1981. She is operated by Military Sealift Command and crewed by 18 civil service mariners (CIVMARS). She is designed to provide the Navy with towing service, and when augmented by Navy divers, assist in the recovery of downed aircraft and ships. There are quarters on board for up to 22 additional personnel.