A Bit About Us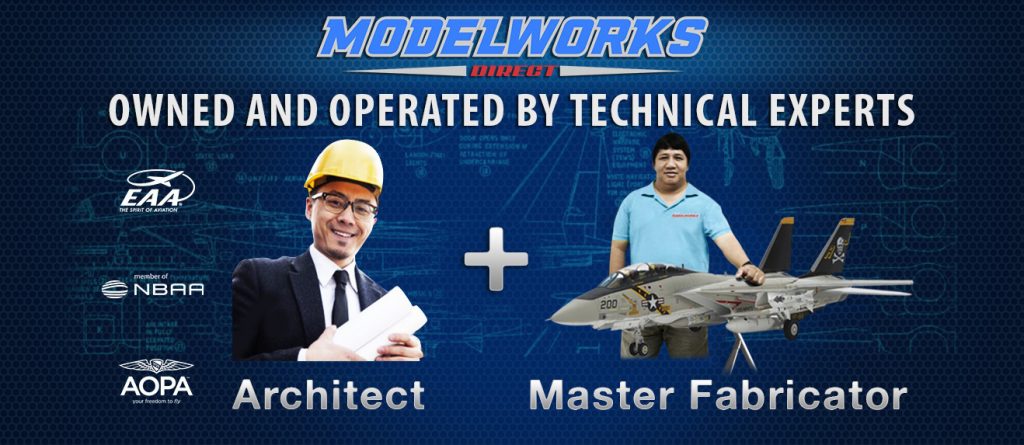 M
MODELWORKS DIRECT is owned and operated by Direct Model Fabricators with over 20 years of experience. We are an Artisan owned small company with low overhead, but can rival the top model builders in the world! Our low overhead allows us to build models at a fraction of the cost. We don't have fancy corporate offices or shareholders.  Our business model allows us to provide the highest quality custom build model at a fraction of what larger corporations charge.
Handmade Models built from scratch
Our models are built handmade by our model building family. They are NOT part of a model kit. We do not use 3D printers we believe in making everything by hand. Modelworks is very transparent about how we do business. We feature many of our models on our YouTube Channel and Facebook Page to show our craftsmanship. We are not like other companies who simply buy their models from other companies or freelancers.
ModelWorks Direct artisans have decades of experience and own the company. We focus our energy and resources on producing the best product at competitive pricing. Since our models are built from scratch, each team leader will inspect the custom models on a daily and weekly basis to make sure we not only MEET our customers' requirements, but we EXCEED them!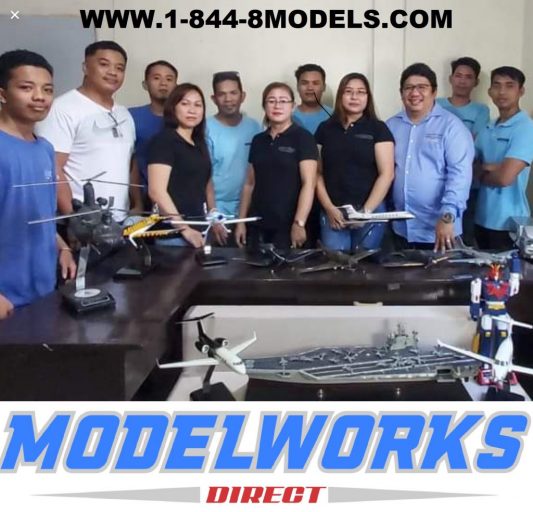 Quality Handbuilt Models from Direct Artisans
Our 25 person company consist of Artist from various branches of the creative world. The senior business partners consist of a Master Model Builder with more than 20 years of experience. Another partner is a Design Architect with a portfolio of accomplishments. Our family of Artisans has more than 40 years of combined experience. Despite our humble beginnings, our team of artisans has only come together in the past 3 years. However, our Artisan has previously worked for other companies. We can proudly say that we have indirectly built 1000s of models for other companies around the world.
Our factory is geographically located in Pampanga, Philippines near the former US Subic Naval Base and the former Clark Air Force Base. Our strategic location and history provide us with a pool of talent and expertise in Military Ships Models and various Aircraft Models. The simplest analogy to describe Modelworks Direct is by associating our organization with the US Navy's SEAL Team. We also operate in small teams which are highly trained and skilled. Like the Navy Seal Teams, our Artisans can rival any custom builder in the world while providing wholesale pricing that much corporate organization cannot financially afford. ModelWorks "mean and lean" organizational structure has virtually no "dead weight." We don't have overpaid secretaries or luxurious showrooms. What you do get is the highest quality model at the lowest feasible price. Experience the "Modelworks Difference" today.